KKK

Kvítkův Dvůr
Location:
Kvítkův Dvůr (Kvítek's Courtyard) is located about 1 km to the north of the Český Krumlov castle.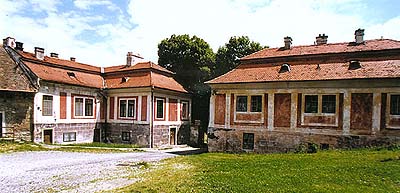 Origin of the Name:
The name was taken from the Christian name Kvítek, Kvietek, so it was a yard owned by Kvítek.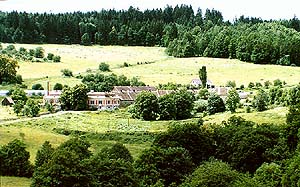 History of the Place's Residents:
This, originally private courtyard, was called Pidíkův Dvůr after its owner. Later it became a noble court and during the Hussites war in 1423 was supposed to have been burnt down because of this. After 1500 when Nový Dvůr near Český Krumlov was established, Pidíkův Dvůr was described as old. When Terezie zu Schwarzenberg, maiden name of Liechtenstein, became its owner in 1750, its east wing was rebuilt into a little castle. Painter František Jakub Prokyš decorated this little castle with frescos demonstrating the life of the farmers. From that time it was also called Favoritní Dvůr (a yard in the first place).
Present use :
Today Kvítkův Dvůr is a private place and it is used as riding stables for horses.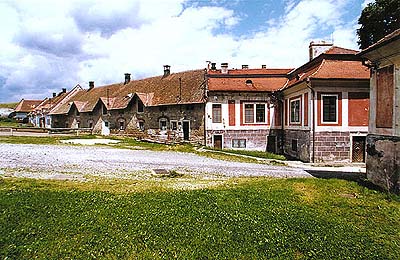 (mh)