KKK

Velešín Castle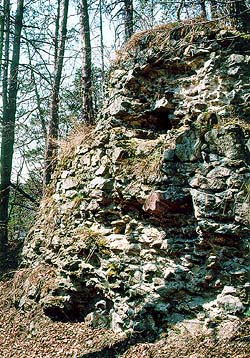 Location:
Velešín castle is located about 10 km to the north of Kaplice.
Origin of the Name:
The name Velešín is probably derived from the Christian name Veleša and gives the name to the castle or the courtyard owned by the person of that name.
Description of the Place:
Only the ruins of the castle's fortification, the half-cylindrical bastion and vigorous cylindrical tower situated on a narrow rocky headland above the Malše river were preserved until our times.
Architectural and Historical Development:
The establishment of Velešín castle goes back to the 13th century. The castle consisted of a barbican separated on the north with two moats from the residential part of the towers themselves. In the second half of the 15th century the strategic importance of the castle dropped and because of this the Rosenbergs ordered the castle to be deserted and destroyed in 1487. In 1541 the castle was already mentioned as a deserted place.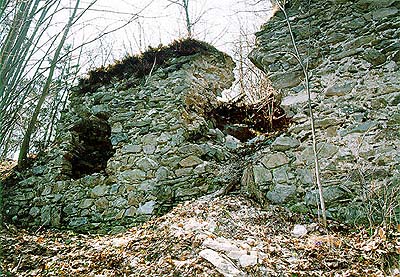 History of the Castle's Residents:
Velešín castle, established in the 13th century, was at first a royal property. In its neighbourhood a village was also founded and in 1391 promoted to a town. In 1266 Čéč z Budějovic is mentioned as the owner of the castle. He passed it over to Beneš Pyšný z Velešína, who was the founder of the family of the Chieftains from Michalovice. It is not known why king Přemysl Otakar II took the castle away from the above mentioned Beneš Pyšný z Velešína and it became property of this family again in 1283 when it was given back to Beneš´s son Jan z Michalovic by king Václav II. The Chieftains from Michalovice owned the castle until 1387 when they sold it to the Rosenbergs. In 1423 the Hussites unsuccessfully tried to take the castle by force. Later Velešín castle was also threatened by the captain of "Sirotčí vojska" (Orphan troops - a wing of radical Hussites that kept on fighting after Jan Žižka´s death) Jan Čapek ze Sán. The importance of the castle slowly diminished and it was deserted from 1487.
Present use:
The remains of Velešín castle above the Malše river are free for access.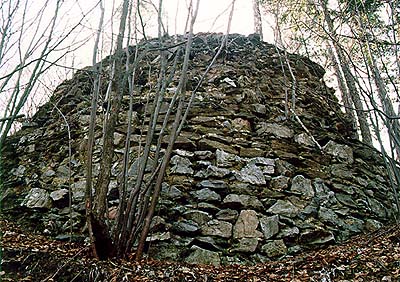 (zp)