KKK

History of Sculpture in Český Krumlov
The art of sculpture has been opulently represented in Český Krumlov as well as the architecture and painting monuments. One of the most significant monuments come from the period of "beauty style" at the end of 14th century - a so-called Madonna of Krumlov (nowadays placed in the Museum of Historical Art in Vienna, Austria).

A rich set of Gothic sculptures from the end of 15th century can also be found in the churches of Český Krumlov.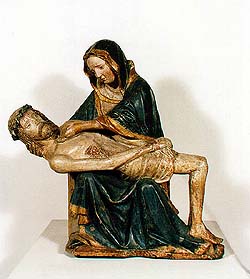 The 16th century's Renaissance period can be seen almost at every corner as valuable architecture accessories, for example portals, wall decorations, fountains, coats-of-arms, cut ceilings, ceramic decorations and other details.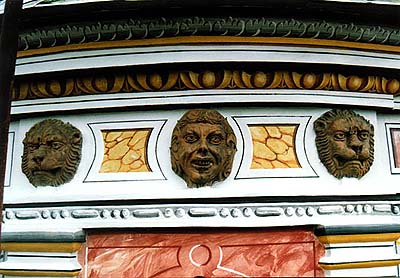 The art of sculpture was significantly refreshed in town at the end of the 17th century. The oldest Baroque stone-cut sculptures come from that very period.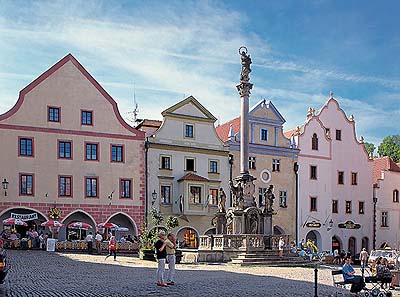 However, the biggest turn in peak Baroque sculpture arrived in 18th century. That was the period when Matěj Václav Jäckel, Jan Plansker, Jan Antonín Zinner and Josef Griesler created their most valuable masterpieces.
These were for example the Marian column on the main square, sculptures of saints on bridges, the Cascade Fountain in the Castle garden and others.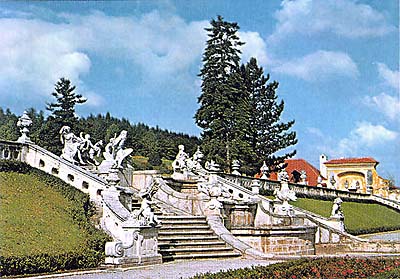 Further information:
History of Sculpture in the Český Krumlov Region
Fountain on the Square in Český Krumlov
Old Tombstones in Český Krumlov
Castle Lapidarium in Český Krumlov