KKK

Little Castle of Křemže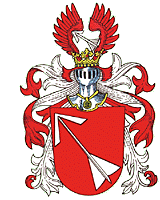 Location:
The little castle of Křemže is located about 11 km to the north of Český Krumlov.
Origin of the Name:
The name Křemže (the German name is Krems) is possibly explained in two ways. Firstly it could be explained from a Celtic word that still appears in the Irish language, kremisa. It means a garlic river. The second explanation is inferred from a Slavonic word kremža which means a river running very nosily. Both explanations are connected with the Křemežský stream that runs near the village.
Description of the Place:
The existence of this little castle is today evident only with the elevation of the near square of Křemže village, the remains of circumference walls that are built in subsequent housing.
Architectural and Historical Development:
The little castle noted for the first time in 1364, was built on a headland above the left riverbank of the Křemežský stream. At the time of Ulrich II. von Rosenberg the little castle was ruined.
History of the Place's Residents:
The countryside around Křemže was from the 13th century owned by Lords from Strakonice whose first residence was Chlum, and they called themselves after this residence Chieftains from Chlum. In the 14th century this family was divided into Chieftains from Chlum and Chieftains from Křemže. Both of these family branches owned a half of Křemže. The little castle Křemže was established in the first half of the 14th century in place of an earlier fort. The most famous of the Chieftains from Křemže and an owner of this little castle was Jan Smil of Křemže who was a supporter of Hussites and an adversary of Ulrich II. von Rosenberg. He fell out with Ulrich II. von Rosenberg in a complicated controversy about the property that Jan Smil z Křemže paid for with his life. Ulrich II. von Rosenberg got Křemže by trick and probably had Jan Smil z Křemže executed secretly in the jail in Český Krumlov. For strategic reasons the Rosenbergs let the little castle of Křemže be destroyed and in 1451 they sold it to the brothers Přibík and Beneš of Chlum. The estates were later handed over to the wife of Beneš´s son Přibík, Markéta z Dlouhé Vsi who sold Křemže in 1547 to her relative Jan Častolár z Dlouhé Vsi. This family that lived in Chlum held the little castle of Křemže until 1668 when Křemže and also Chlum were bought and joined to the Český Krumlov estates by Johann Christian I. von Eggenberg. When the Eggenbergs died out in 1719 their whole estates including Křemže became the Schwarzenbergs´ property.
Present use:
Residential and other buildings are situated on the site of the former little castle of Křemže.
(zp)
Further information:

Fortified Settlement of Chlum
Coat of arms in region Český Krumlov
Castles, chateaux, monasteries and other monuments in region Český Krumlov
Microregion Podkletí - Picture guide
Microregion Podkletí